Looking for Raleigh Homes For Sale | Homes in Raleigh For Sale | Realtor® Who Can Find You a Wheelchair Accessible Home in the Raleigh, Cary, Triangle Area of NC or Can Sell Your Existing Accessible Home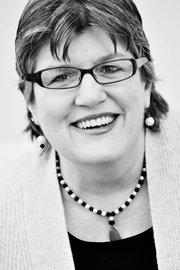 Hello! I am Karen Barbour with Access Homes NC. I am a licensed real estate broker who can help you buy or sell your wheelchair accessible homes in the Raleigh, Cary, and Triangle area of North Carolina.
Have you been working with a Realtor® who just doesn't get what accessibility means?

Have you been working with a Realtor® that has been showing you homes in the Raleigh area that aren't wheelchair accessible and can't be made wheelchair accessible?

Is your Realtor® wasting your time showing you homes in the Raleigh area?

Do you have a wheelchair accessible home in the Raleigh area and want it marketed correctly?
If you want to start working with a Realtor® in the Raleigh, Cary, or Triangle area of NC who has years of experience in helping clients buy and sell wheelchair accessible homes in Raleigh, please contact me. Even if you do not live in my area of the country, I can connect you with an agent near you who can help you buy or sell an accessible or aging in place home.
Karen Barbour, Broker
cell: 919-931-1939
email: Karen@accesshomesnc.com
Reasons to Buy or Sell your Raleigh Home with me
I listen to the client and make sure I understand their needs

I find homes in the Raleigh area that meet the client's needs

I work with other professionals that make the client's buying or selling of a Raleigh home successful
If you're looking to buy or sell a non-accessible home in Raleigh, I can help with that too. The same reasons that I can help someone with a disability find an accessible home, makes me a good Realtor® for anyone.
Raleigh Real Estate: Buying and Selling Homes in Raleigh
Raleigh Homes For Sale: I can show you any home listing in Raleigh or surrounding area. I can email you details of the Raleigh home including property photos, maps and neighborhood information. I can show both existing and new construction Raleigh homes. There are plenty of Raleigh homes to meet any budget.

Raleigh Realtor®: I am a Raleigh Realtor® and I'm bound by its strict Code of Ethics.

Raleigh Home Buying Help: I can provide the information you need for buying real estate in Raleigh. I can provide information such as: how to sell your present Raleigh home, how to price your Raleigh home correctly in today's Raleigh real estate market, to finding a competitive local mortgage lender or contractor.

Researching Raleigh Homes: If you're researching the Raleigh real estate market, I can help your search by providing information such as past home sales in the Raleigh area and neighborhood school information. If you are interested in a Raleigh home I can provide you with a comparable sales report.
Reasons Why You Should Buy a Home in the Raleigh Area of North Carolina
Raleigh is centrally located in North Carolina. It is situated between the beautiful beaches of the Atlantic Ocean and the Blue Ridge Mountains. You can easily drive to the mountains one weekend and the beach the next. Raleigh is the capital of North Carolina and is part of the Research Triangle Park. While many parts of the country experienced steep declines in the housing market and home prices, Raleigh hasn't been so drastically affected. Employment in the area has been relatively good. Raleigh is home to several great colleges and universities including North Carolina State University and is located close to UNC and Duke. Raleigh is also home to several excellent hospitals and is located close to the excellent medical facilities at UNC and Duke. Raleigh consistently ranks in national magazines as one of the country's top cities in which to live and work.
Myths About Buying and Selling an Accessible Home in Raleigh
Myth # 1
Any real estate agent can show me accessible homes in the Raleigh area.
The issue is whether your Raleigh real estate agent won't waste your time by dragging you out to see homes that are not accessible because they really don't know what accessibility means.
Myth # 2
Any real estate agent can sell my Raleigh accessible home.
I know how to get your Raleigh home marketed to the disability community that is looking for an accessible home. I'm also contacted by people specifically looking for accessible homes.
Myth # 3
I can find an accessible home in the Raleigh area on my own.
Unfortunately its not that easy. Many Raleigh home owners don't advertise or market their home's accessibility features. While you certainly can find homes on your own, I can help you find the right accessible home in the Raleigh area quickly.
Buying a Raleigh Accessible Home
I will be able to show you ANY home, new or resale, no matter who the listing broker is. If you see a home advertised in the news paper, or if you drive by a home that interests you, please call me! If you visit an Open House or a New Home Community, please tell the seller's agent in the home that I am representing you. Remember, home information is always available to me, even if it is not a Linda Craft Team listing.
When you find a Raleigh accessible home and decide that you would like to make an offer, I will write up the Offer to Purchase. There are lots of considerations and choices to make that are very important but I will explain the Offer sheet to you and make sure you understand all of the choices. An earnest money check to accompany the Offer to Purchase.
When your written Offer to Purchase is presented to the seller, he has three choices:
He can accept your offer.

He can reject your offer.

He can make a counteroffer.
Negotiations after the initial written offer are conducted verbally until an agreement is reached. When the seller accepts your offer, or you accept his counteroffer, all will be in writing, and changes to the original offer will be initialed by the buyer and seller after the contract is signed by all parties and delivered, you have a binding contract. property. Your earnest money will be deposited in the listing broker's trust account to be held until closing.
It is important to remember that if you make a low offer on a new home and the offer is rejected or countered, another prospective buyer may submit an offer that may be accepted by seller before you have the opportunity to submit another offer or accept the seller's counter to your offer.
Copyright © 2009-2011 accessiblewheelchairhomes.com. Terms of Use
BlueRobot for CSS formats used in creating this website.